Rescue Operation Continues in India after Floods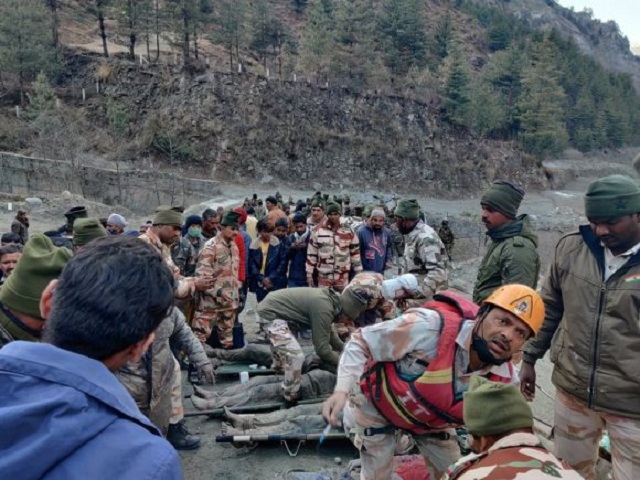 India: Rescue operations continue in India after the flood caused by the leakage of a glacier in the northern state of Uttarakhand, which caused the disappearance of a hundred construction workers, Radio Reloj reports.
The State Disaster Management Authority in Dehradun, the capital of Uttarakhand, reported that 25 people were rescued, while the majority of the missing are workers from hydroelectric projects.
The rupture of the Nandadevi glacier in the Chamoli area, this Sunday caused an avalanche and massive floods along the Dhauliganga and Alaknanda rivers in the upper part of the Himalayas.
The Rishiganga hydroelectric project was devastated by the flooding of the Dhauliganga River, while the downstream power plant was partially affected, likewise at least 5 bridges were damaged, cutting off access to some towns.