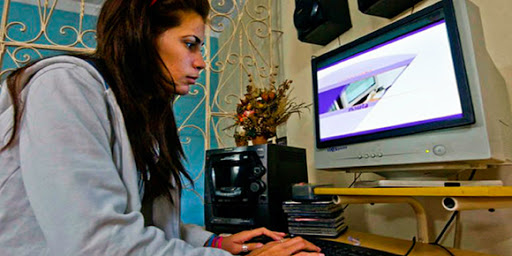 In the midst of the epidemiological situation created by the new Coronavirus, remote work is essential to protect employees.
In Cuba, the legal basis for distance work is found mainly in Law No. 116 of the Labor Code of December 20, 2013, in force since 2014.
Article 20 of that Law specifies that: "The employment relationship is formalized with the contract to which the worker and the employer are parties; By means of which, the contracted person undertakes to efficiently perform a task, to observe the rules of discipline and the others that are agreed, likewise whoever employs him / her undertakes to pay him a remuneration and to guarantee him the conditions and rights of work and social security established by law. Any contractual clause that violates the law is null. "
In the plan to confront COVID-19 presented by the Cuban government, it was clear that the implementation of remote work, where possible, was essential to protect the country's employees in the context of the epidemiological situation caused by the pandemic.
This constitutes a safe way to avoid physical contact with the rest of the people in your workforce, to avoid contagion with the disease.
Thus, the Ministry of Labor and Social Security (MTSS) adopted several measures aimed at labor and wage protection, and to serve the most vulnerable people.
Among the advantages of remote work and teleworking are saving time and finances, greater personal concentration and savings in transportation, among others.
It is necessary to put into practice this type of work that benefits, to a great extent, the social life and the productive and economic processes of our labor entities, providing the worker with a way to isolate himself socially at a stage that the circumstances require