The sanctions system, the most unjust, severe and prolonged in history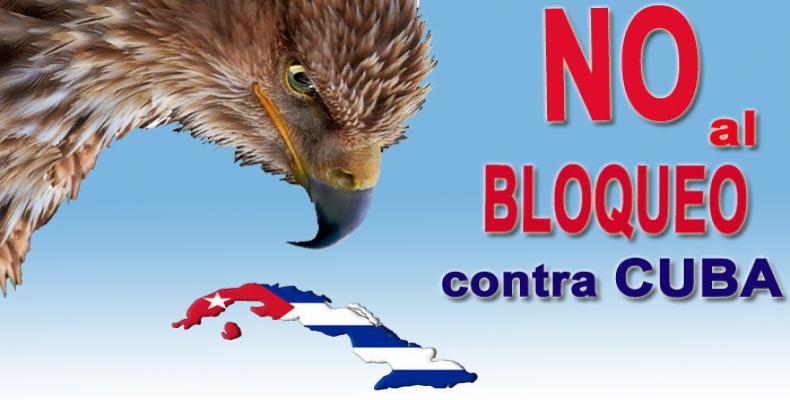 The blockade violates the rights of the Cuban people due to its impact on sectors such as health, education, agriculture, economy, sports, culture, as well as production and services.
After almost 60 years of its implementation, it has caused millions in losses to the economy of the largest of the Antilles and constitutes the greatest obstacle to the development of the nation.
Cuban sport faces many difficulties due to the unjust economic, commercial and financial blockade of the United States, as examples are the difficult access to cutting-edge technologies that contribute to sports development on the Caribbean island.
The obstacles imposed to acquire the necessary implements or equipment, not only for the benefit of athletes and coaches, but also for scientific centers, including the anti-doping laboratory.
It is also difficult for Cuban athletes to participate in competitions based in the United States, because they cannot access visas in their own country and must move to nations such as Mexico or the Dominican Republic, as the Embassy of United States in Havana remains closed for these purposes.
The so-called embargo on Cuba is the most unjust, severe and prolonged system of sanctions that has been applied against any country.
The consequences are crueler in the context of confronting the Covid-19 pandemic, which marks a scenario of additional pressure for the Public Health system, by making it difficult to acquire materials, equipment and other supplies to save lives.
The Cuban health system is seriously affected by this policy, derived from the difficulties in acquiring medicines, reagents, instruments, spare parts for medical equipment and other supplies necessary for the operation of the sector.
It also hinders the advancement of the sugar industry, influenced by the low financial availability to acquire necessary inputs.
At the Héctor Molina plant, for example, the current harvest has become extremely complex due to the effects caused by the siege exercised by the United States, and as an example there are the various interruptions due to lack of fuel, together with the lack of herbicide and high technological obsolescence of the factory.
The blockade is like the virus; it isolates damages and divides the Cuban family.