Cuban Foreign Trade Affected by Blockade of the United States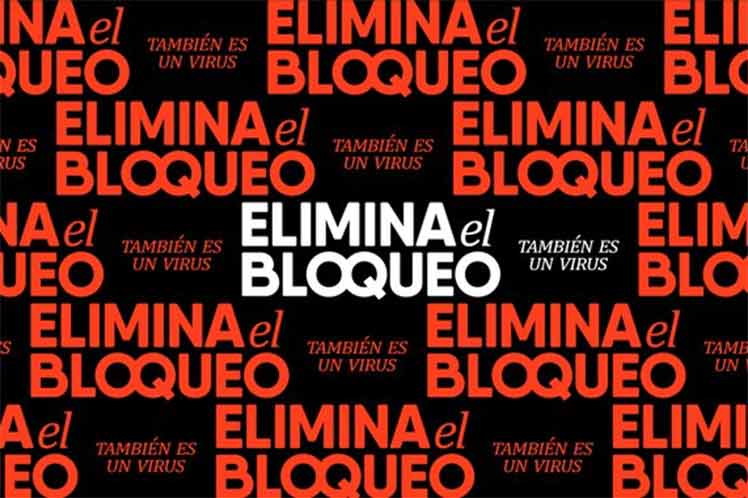 Havana, Cuba: The measures of the United States blockade against Cuba today impact activities related to foreign trade and foreign investment, said the First Deputy Minister of the sector, Ana Teresita González, Prensa Latina publishes.
Commenting on the consequences of this policy on her Twitter account, the Vice Minister of Foreign Trade and Foreign Investment stressed that the aggressiveness of the White House strongly affects the Island's economy, and hinders the performance and development of the state sector and does not state.
According to the latest report from Cuba to the United Nations General Assembly, in which it denounces the impact of the blockade, it is stated that between April 2019 and March 2020 it exceeds three thousand 13 million dollars, a period in which the House Blanca reinforced the blockade to unprecedented levels of aggressiveness.
Beyond that amount, the dissuasive and intimidating effect of this siege has caused the cancellation of commercial operations, cooperation actions and foreign investment projects that were at different levels of development.
It also has a negative impact on banking-financial institutions that refuse to work with Cuban entities for fear of being subject to sanctions.
For example, the measure adopted on October 18, 2019 to prevent the re-export from any country to Cuba of articles produced in any nation that contain more than 10 percent of US components, poses a significant challenge to the import needs of the country.
Likewise, the prohibition to use the US dollar caused losses to Cuban foreign trade for a value of 92 million 883 thousand 153 dollars, while the increase in the cost of financing / country risk was quantified in a figure higher than 25 million.
These amounts reflect the difficulties in accessing bank or soft loans due to the restrictions of the blockade, and in particular its dissuasive effect on international banks, which forces the resort to commercial loans granted by the suppliers themselves with disadvantageous financial terms.
Such obstacles lead to the use of commercial intermediaries and to the increase in the price of goods due to freight and insurance cost overruns, which must be paid for the geographical relocation of trade to more distant regions with significant effects on the national economy.