Pedro Castillo proclaimed as president of Peru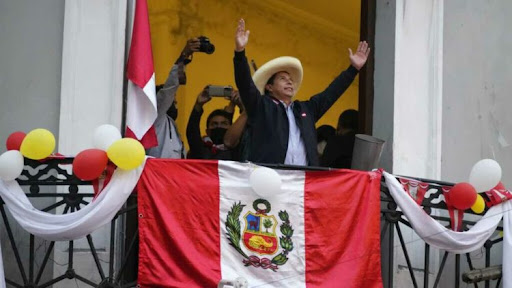 Lima: The National Elections Jury proclaimed the candidate for the Peru Libre party, Pedro Castillo, as the new president of the Republic on Monday, more than forty days after the second round held on June 6.
Castillo immediately thanked the people for his historic triumph and called for unity to build a just and inclusive country, a few hours after discarding the claims of the defeated neoliberal, Keiko Fujimori, against the results of the ballot.
The proclamation was broadcast on television, seen on a giant screen and celebrated with joy by a crowd gathered at the last minute, in front of the local Peru Libre, Castillo's party.
Thousands of followers of the rural teacher also celebrated, who made a vigil demanding the proclamation during the long weeks of waiting, prolonged by the maneuvers of Fujimori.