Mayabeque reports alarming number of infected with Covid-19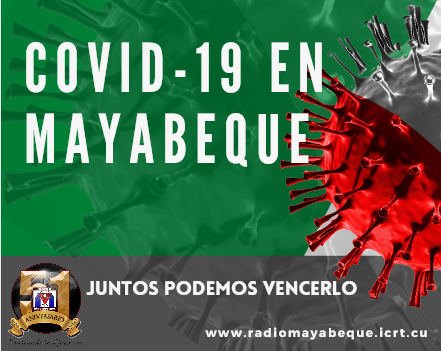 Mayabeque, Cuba: Mayabeque registers the highest number of infected with Covid-19 yesterday, with a total of 404 positive cases, according to the report issued by the Ministry of Public Health (MINSAP) of Cuba.
The municipality with the highest rate of the disease is Batabanó with 121 diagnosed with the virus, followed by San José de las Lajas and Santa Cruz del Norte that report 50 per territory.
For his part, Güines has 43 patients; San Nicolás 35, Melena del Sur 25 and Madruga 22.
In addition, Quivicán and Jaruco add 17 samples positive to SARS-Cov-2; while Nueva Paz 13 and Bejucal 11.
As evidenced, the virus is dispersed in the 11 territories of Mayabeque and 21 of the infected people do not require a source of infection.
According to the usual press conference of Dr. Francisco Durán, the epidemiological situation in the province is complex and the call is to strictly comply with the measures established by the country's top management and to have a greater perception of risk.
We regret the death of three citizens of Mayabeque, from Melena del Sur, San José de las Lajas and Santa Cruz del Norte. We convey our condolences to family and friends.