President of Peru swears in office today before history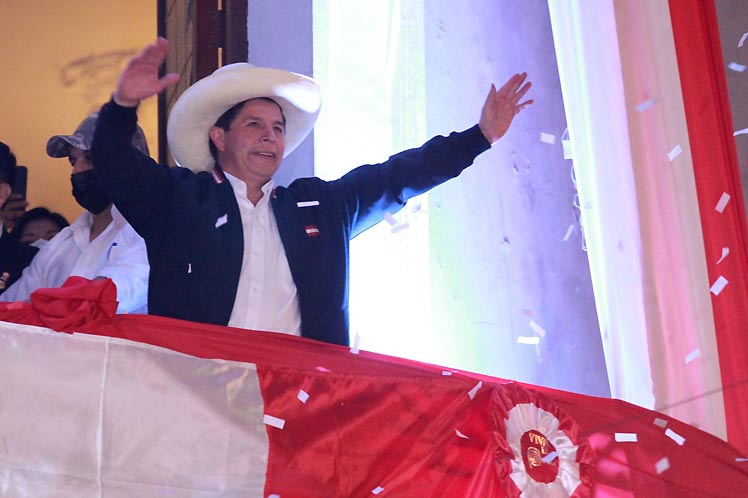 Lima: The president of Peru, Pedro Castillo, will be sworn into office today, this time before history, in the Andean place where the battle of Ayacucho ,which put an end to Spanish colonialism in South America, was fought, Prensa Latina publishes.
The head of state will expose his oath on the scene of that contest of December 9, 1824, the Pampa de Quinua, where the Liberation Army of Simón Bolívar, made up of combatants from various countries and commanded by Antonio José de Sucre, defeated the army Iberian colonial.
He will travel to the place together with the presidents of Argentina, Alberto Fernández; Bolivia, Luis Arce; Colombia, Iván Duque; Chile, Sebastián Piñera, and Ecuador, Guillermo Lazo, as well as the former Bolivian president, Evo Morales, and other guests such as the Venezuelan Foreign Minister, Jorge Arreaza.
On the occasion, he will take the oath of the new president of the Council of Ministers, whose name has not been announced, an act that was scheduled for yesterday Wednesday, but was postponed.
The other members of the ministerial cabinet will be sworn in tomorrow in Lima, according to official information.
The president was sworn in yesterday in a solemn session of Congress that at the same time commemorated the bicentennial of the proclamation of national independence.
In a message to the nation at the event, Castillo ratified the intention of promoting a constituent assembly with broad social participation that draws up a charter of a pluri-national nature and without altering the legality, with the aim that the country benefit from its resources and there is fullness of rights.
He also held bilateral meetings with visiting leaders and other guests and received the greetings of the missions accredited for the transmission of the presidential command.
Likewise, time was given to receive the congratulatory greetings for the election of him, of friends and participants in the electoral campaign crowned with the election for the first time in two centuries, of a rural teacher and union activist, as president of the Republic.