Economy Centers Electoral Campaign in Venezuela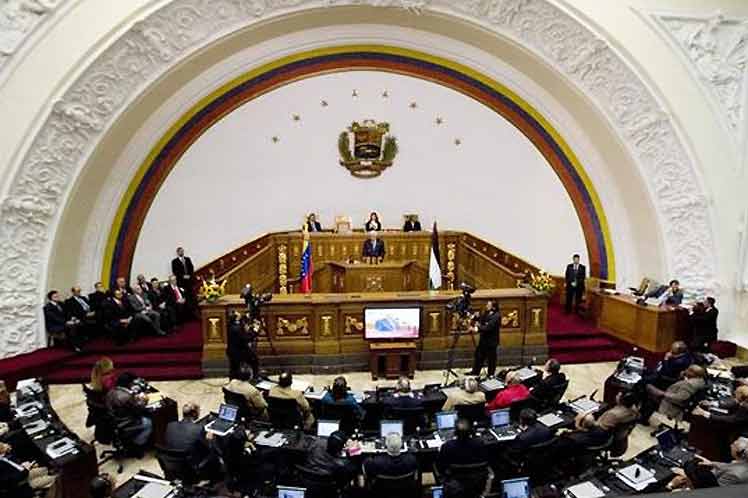 Caracas: The need to propose solutions and legislate based on the economic problems that exist in Venezuela today occupies the center of the electoral campaign towards the December 6 elections, Prensa Latina publishes.

Candidates related to the Bolivarian Government and also of an opposition tendency coincide in placing the economic issue in the focus of attention of the next National Assembly (unicameral Parliament), which will be installed on January 5, 2021.

The candidate to the legislative body for the Great Patriotic Pole Alexander Vargas raised the recovery of the social economy as a primary task of the deputies who will take office at the beginning of next year.

In statements to Venezolana de Televisión, the candidate for the city of Caracas indicated that during the electoral campaign proposals were heard from the communities to raise them to the parliamentary body, in addition to promoting the so-called Anti-Blockade Law for discussion and consultation by the population.

The legal instrument approved by the National Constituent Assembly establishes mechanisms to generate new income, attract investment and promote the recovery of the national productive apparatus, affected by the impact of the unilateral coercive measures implemented by the United States.

In this regard, the candidate for deputy for the Primero Venezuela party, José Brito, reiterated his willingness to promote from the legislative body a crusade before the international community in rejection of the punitive actions adopted by Washington as part of its policy for a change of regime in the nation South American.

The opposition leader highlighted the political failure of the so-called sanctions, as well as the significant impact on the country's economy and on the living conditions of the Venezuelan population.

During a tour of the central states of the country, the Secretary General of the Cambiemos party, Timoteo Zambrano, advocated the adoption of special measures to reactivate the industrial parks of Venezuela, in particular those of Carabobo and Aragua.

To stimulate the recovery, temporary use could be made of the increase in import tariffs, in order to favor national production and investment in the industry, he said.

More than 20 million 700 thousand Venezuelans are summoned to the polls to elect a new National Assembly, in a process marked by the nomination of 14 thousand candidates representing more than 100 political parties, the majority of opposition tendencies.