Mayabeque Loses to Industriales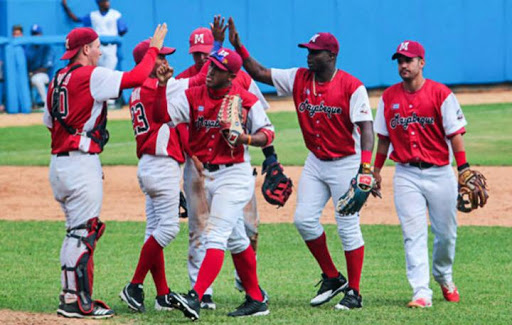 Mayabeque, Cuba: The Hurricanes of Mayabeque lost yesterday with its counterpart from Industriales, with a score of 12 runs over 6, in the continuation of the 60th National Baseball Series.
The winners with 12 undisputed, by 11 the defeated, each cast made a mistake. The monticular victory for Héctor Ponce, setback for Carlos Pérez.
For Mayabeque, Luís Fernández hit a home run, Lisban Correa did it for the Lions.
Now those led by Michael González Ventura have a general balance of 32 successes and 26 losses, they are located in seventh place in the standings separated by five games from first place.
Today both teams will meet again in the same competitive scenario, the Latin American stadium since one in the afternoon, the possible duel would be between José Pablo Cuesta for Industriales and José Norbelis Betancourt for Mayabeque.
In other results this Tuesday, Pinar del Río beat Cienfuegos on neutral ground at the Nelson Fernández Stadium in 10 innings, 1 run for 0, Villa Clara beat Artemisa 7-4, Matanzas knocked out Isla de la Juventud 14 -4, Sancti Spíritus did the same with Guantánamo but 12-1, Ciego de Ávila dealt a hard blow to Santiago de Cuba after defeating them 8-7, Camagüey was better than Holguín 6-4 and Las Tunas beat Granma 4- 2.