The battle is difficult but it will not be invincible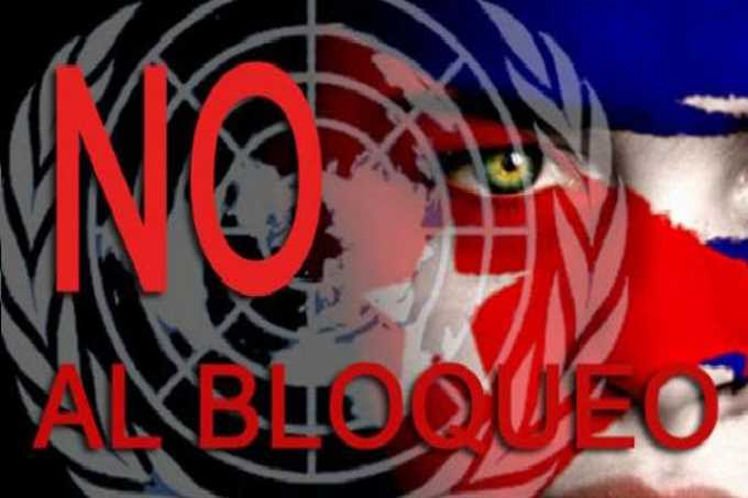 Cuba will not cease in its demand for the total elimination of the economic, commercial and financial blockade imposed by the United States.
This is what the residents of San Nicolás say after waiting for the presentation during this day of the draft resolution on the need to put an end to this unjust policy, before the General Assembly of the United Nations (UN).
Despite pressures from the United States government, the failure of its attempts, I dare say that it will be imminent, since our Island has once again the almost unanimous support of all the peoples of the region as well as the vast majority of the countries of the world with votes in favor of the elimination of the restrictive statute.
Today Cuba speaks out once again against the longest commercial siege in history, a criminal and genocidal system that keeps the development of an entire people hampered.
It has never been an option to surrender to the subversive attempts of the empire and its tricks to degrade and reduce to pieces the integrity and revolutionary commitment of the Cubans.
Once again, the people of San Nicolás support the presentation through acts of repudiation and constant participation in social networks, which during this week became active spaces for denouncing the damages derived from this criminal policy.
More than a brutal act of genocide, the blockade constitutes the most dishonorable of the episodes of the US government towards our country, however the sacrifice and the impetus that characterize the beings of this Island, overcome difficulties and attack any vicissitudes.
Cuba has remained faithful to its socialist principles since the beginning of the Revolution and it is the main duty of our people to keep them in force.
Someday this struggle, this resistance, this will of the Cubans will bear fruit. A Cuba without Blockade, without ties, without economic repression is now necessary. The battle is difficult but it will not be invincible.