Mayabeque registers 381 people infected with Covid-19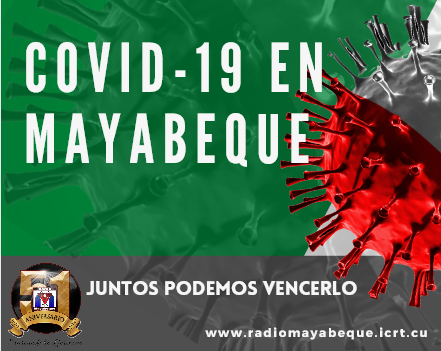 Mayabeque, Cuba: Mayabeque continues with a complex epidemiological situation, reporting 381 positive samples for Covid-19 yesterday, according to the official website of the Ministry of Public Health (MINSAP) of Cuba.
Batabanó increased the number of cases with a total of 204 infected. Güines also refers a high figure when registering 65 patients, followed by Quivicán with 51 patients.
For its part, San José de las Lajas has 26 diagnosed with the virus; Jaruco: 14, Melena del Sur: 12 and Santa Cruz del Norte: 3. The municipalities of San Nicolás, Nueva Paz and Madruga report two per territory.
According to the press conference of Dr. Francisco Durán, 68 patients died in Cuba, two of them are from Mayabeque, one from Jaruco and the other from Melena del Sur.
The authorities of the province urge the population to increase the perception of risk, to be disciplined and responsible, to comply with hygienic-sanitary measures and with the guidelines of the country's top management.