Progressive Forces Consolidate Unity towards Elections in Venezuela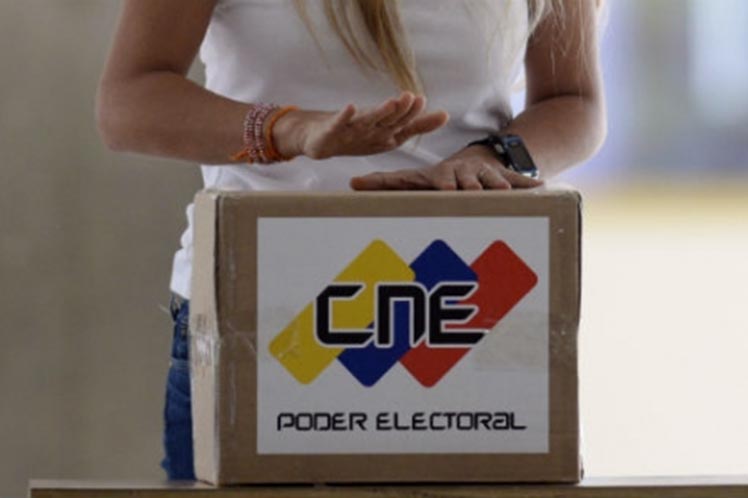 Caracas: The political forces related to the Bolivarian Revolution, united in the so-called Great Patriotic Pole, today consolidate the construction of a unitary bloc towards the legislative elections next December, Prensa Latina publishes.
The secretary general of the Patria para Todos (PPT) party, Ilenia Medina, reported on the sustained progress of talks to consolidate an electoral alliance for the elections to renew the National Assembly (unicameral Parliament).
Medina proposed creating a 'historical bloc' and retaking the project of revolutionary unity of the Bolivarian leader Hugo Chávez (1954-2013) through the Great Patriotic Pole.
"The unit must be armored in a consistent way," said the party leader, also underlining the importance of all coalition forces having a political space to make proposals, the Venezuelan News Agency reported.
In relation to the suspension of the previous party directive, which sought to be part of another electoral alternative without counting on the consensus of the militancy, she asserted that the PPT cannot "take on the historical burden of division".
The secretary general of the political organization pointed out that a divisive position would only provide tools for new aggressions against the country.
The national president of the Venezuelan Popular Unity party (UPV), Henry Hernández, also called for the political union to guarantee victory in the next elections and respond to the social commitment to the country.
He pointed to unity as the only way to guarantee victory in the elections, otherwise "a favor would be done to the imperial interests that seek to establish their domination."
The member of the national leadership of the United Socialist Party of Venezuela (PSUV), Julio Chávez, highlighted yesterday the cohesion of the forces related to the Bolivarian Revolution towards the legislative elections.
Chávez told Unión Radio that at the base of the revolutionary forces, awareness will prevail over the political differences that may exist between the various political organizations.
'The need for strategic union around the defense of sovereignty and independence will prevail; that will be the majority expression of the revolutionary base in the parliamentarians, 'said the socialist leader.